Advanced LinkedIn coaching for Freelancers,E-commerce professionals and Digital Agencies

Create Your Personal Brand on LinkedIn. In this program, you'll learn Advanced LinkedIn skills to find high ticket Clients, Build your Personal Brand & get lucrative offers.
You will Start Receiving Global Opportunities in 60 days
Coach: Hammad Siddiqui
Endorsed by Account Director LinkedIn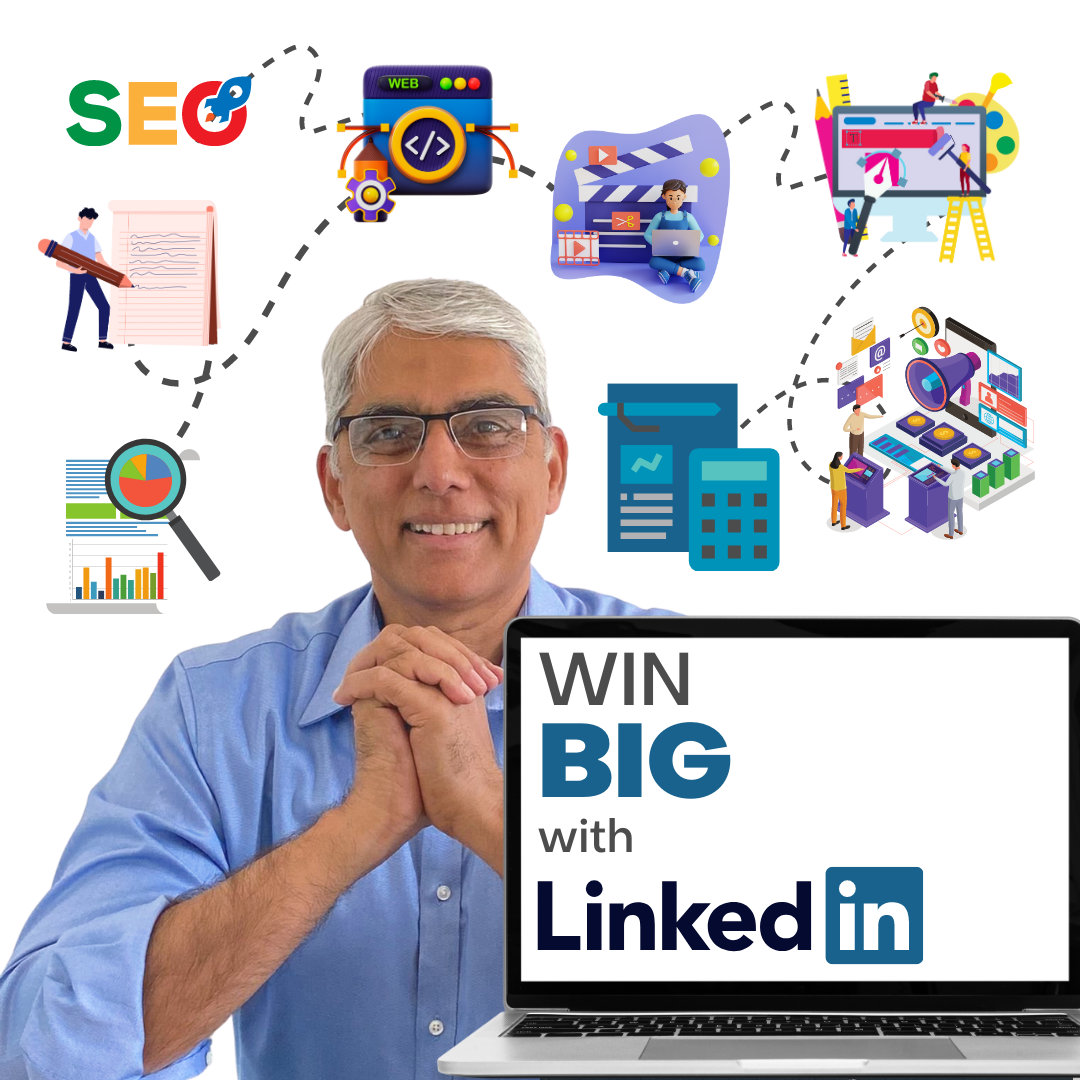 Are you a Freelancer?
Who Hates To pay 20% to 40% commission to freelancing platforms?

Have To work in a buyer-centric company?

Wait for days for your payment to be cleared?

Have to work in high competition to win bidding and projects?

Feels the lack of direct client contact information makes it difficult to establish long-term relationships?

Is struggling to get clients even after being highly skilled?
And the list goes on…..
If you have nodded YES to any of these questions then there is something that will blow your mind.

Let's Face it… Working in a Buyer-Centric Platform will not give you the results you desire. It will give you your bread and butter but what about your endless hard work and invaluable skills which deserves High Ticket, Expensive Clients?

What if :
You don't have to worry about getting freelance clients on a regular basis.

You don't have to pay 20% commission to Freelancing Platforms.

You don't have to wait for your payment to hit your bank account on the same day.

You will get paid 2x if not 4x as compared to your current client rates.

You can reach out to clients without having to worry about getting banned

You get hired by the world's most reputable companies

You Recieve the opportunities within 60 days?



BUT ITS HAPPENING!!
Our comprehensive LinkedIn coaching program can help you achieve your goals and take your Freelancing business to the next level.
Everything you require to enhance your profile, create your own brand, and use LinkedIn to advance your business or career is covered in our course. We'll demonstrate how to leverage LinkedIn to its fullest extent, covering everything from content production and strategic planning to targeted networking and lead generation.
This program is ideal for:
→ Freelancers that desire to increase their LinkedIn lead generation and business.
→ E-commerce experts who wish to use LinkedIn to promote their online store and increase sales.
→ Owners of agencies who wish to increase client acquisition and lead generation on LinkedIn.
→ Anyone looking for work who wishes to use LinkedIn to locate their ideal position.
→ Owners of small businesses that wish to raise their profile and produce more leads on LinkedIn.

Guaranteed: You will forget Upwork, Fiverr, and every other platform

Don't Take Our Word For this. Check out some of our student Success Stories and decide for yourself.


Our Students Getting Global Opportunities

If you are already a LinkedIn User BUT…
Are you tired of scrolling through your LinkedIn feed without generating any real leads or connections? Do you feel like your profile is getting lost in a sea of other professionals?
It's time to take control of your LinkedIn presence and start getting noticed.
Your key to utilizing this powerful platform to its maximum extent is this coaching program.
You'll have a plethora of information and abilities by the end of the course that will enable you to optimize your profile, create your unique brand, and produce more leads than ever before.
Here's just a taste of what you'll learn:
Learn how to optimize your profile for optimum visibility using the LinkedIn algorithm. Embrace getting found by your ideal clientele and bid farewell to being buried in search results.

Develop a winning plan that offers your clients genuine value. We'll demonstrate how to pinpoint their problems, modify your message, and create content that appeals to your target market.

To have the biggest impact, utilize all of LinkedIn's tools and capabilities. You'll discover how to use these tools—from Sales Navigator to Groups and beyond—to forge connections, create leads, and close more deals.

Get the skills necessary to generate business leads and cultivate one-on-one connections with your clients. You'll learn cutting-edge messaging and search strategies that will enable you to engage with the appropriate individuals at the appropriate moment.

Create a strong personal brand that generates incredible lead conversion. See how to build a distinctive and memorable brand that distinguishes you from the competition and motivates your audience to act. You'll have a firm grasp on using LinkedIn to accomplish your professional objectives and create a network of devoted clients and customers by the end of the course.
You'll be unstoppable with our professional advice and tried-and-true tactics. Don't pass up this chance to improve your LinkedIn presence and grow your company. Sign up today, and get results in DAYS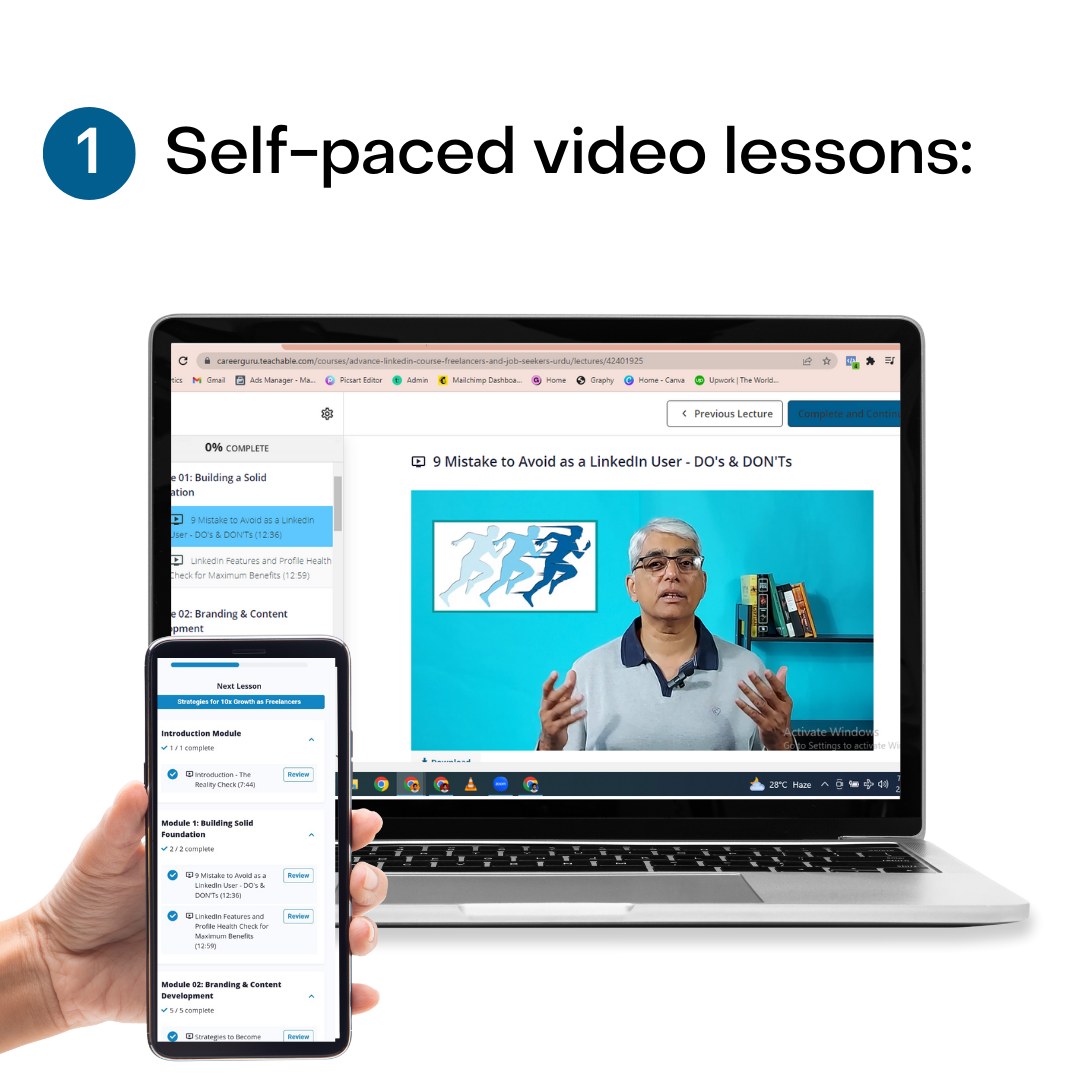 Self-Paced Video Lessons

Covers Everything from Optimization to start receiving Global Opportunities within 60 days.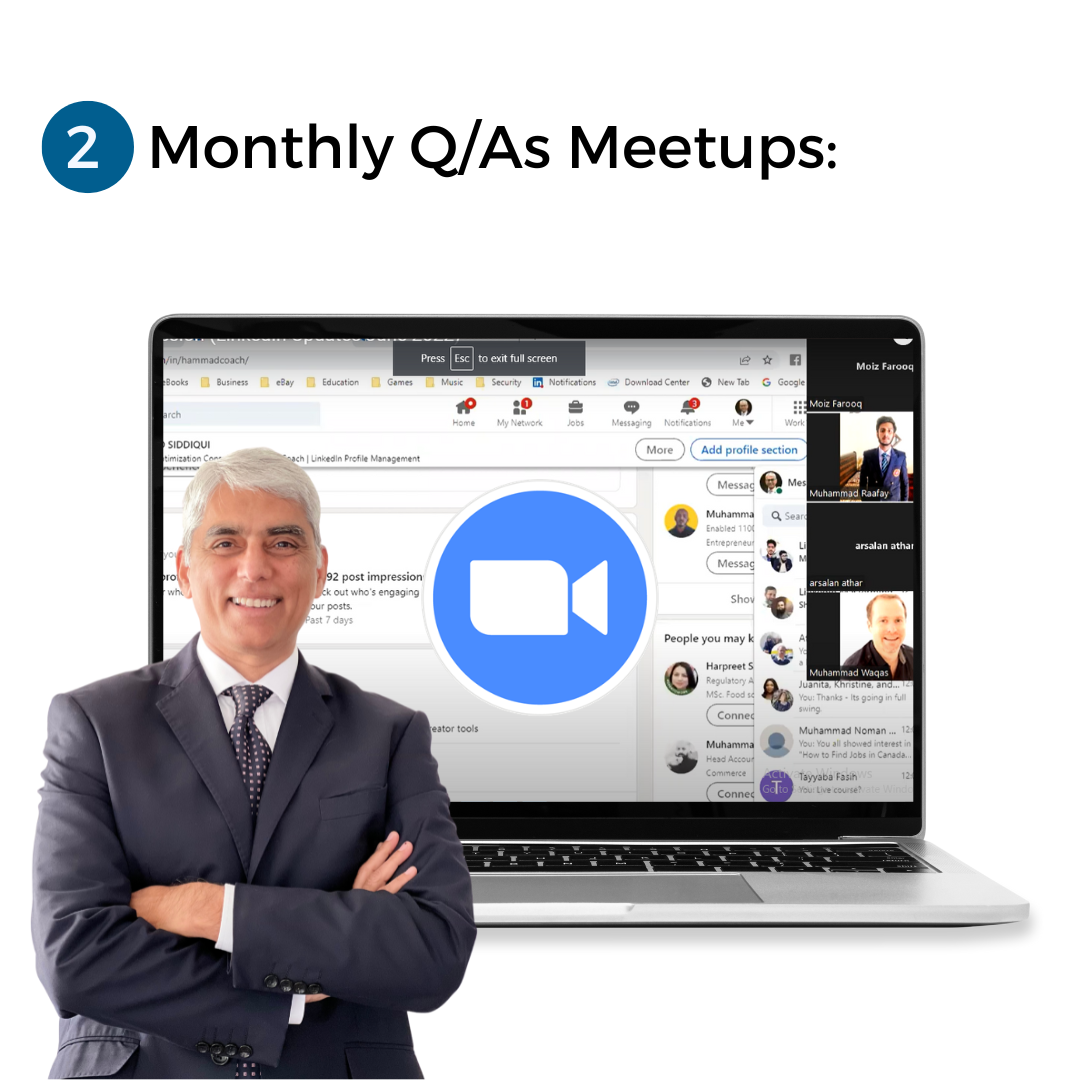 Live Q&A Sessions

Ask Questions, know recent updates, and get strategic mentorship from the GURU in live class (One Live Q/A session every month)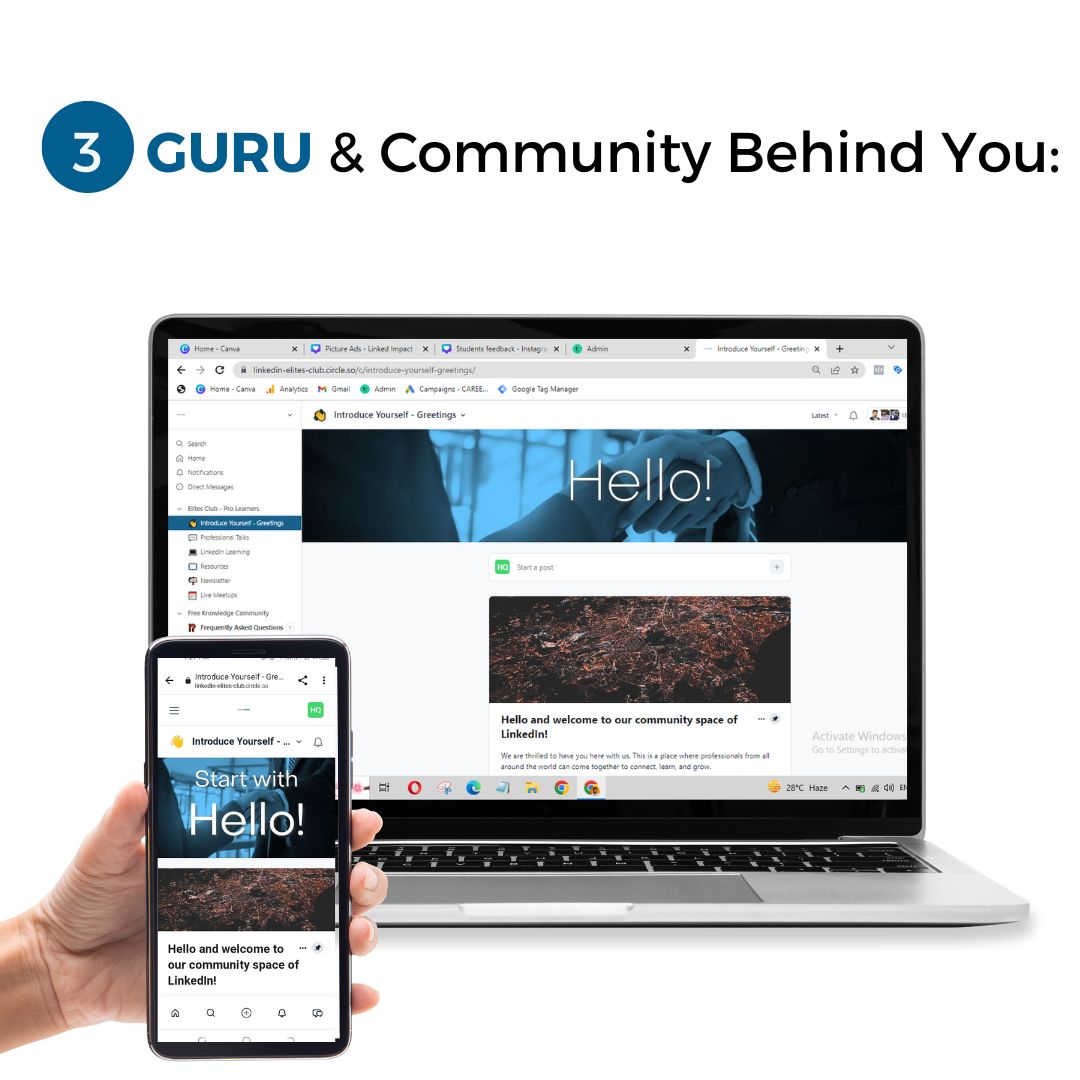 Chat Assistance
Direct access to GURU for questions and a community of highly qualified Business Professionals Behind you.


Everything You will get

Here's a very comprehensive list of what you'll get access to:

01.
Laying Strong Foundation.
Profile Optimization

Value: $440

Discover what success on LinkedIn looks like & everything you need to build a solid foundation.

Learn DOs & DON'Ts on LinkedIn & Optimal use of 50 features to gain maximum visibility.

02
Creating the X Factor
Personal Branding

Value: $390

Learn to craft a vibrant professional persona and every aspect to become a Hero in your niche.

Discover the blueprint to choose the right keywords: write effective "Headlines" and "About summary" and gain maximum visibility.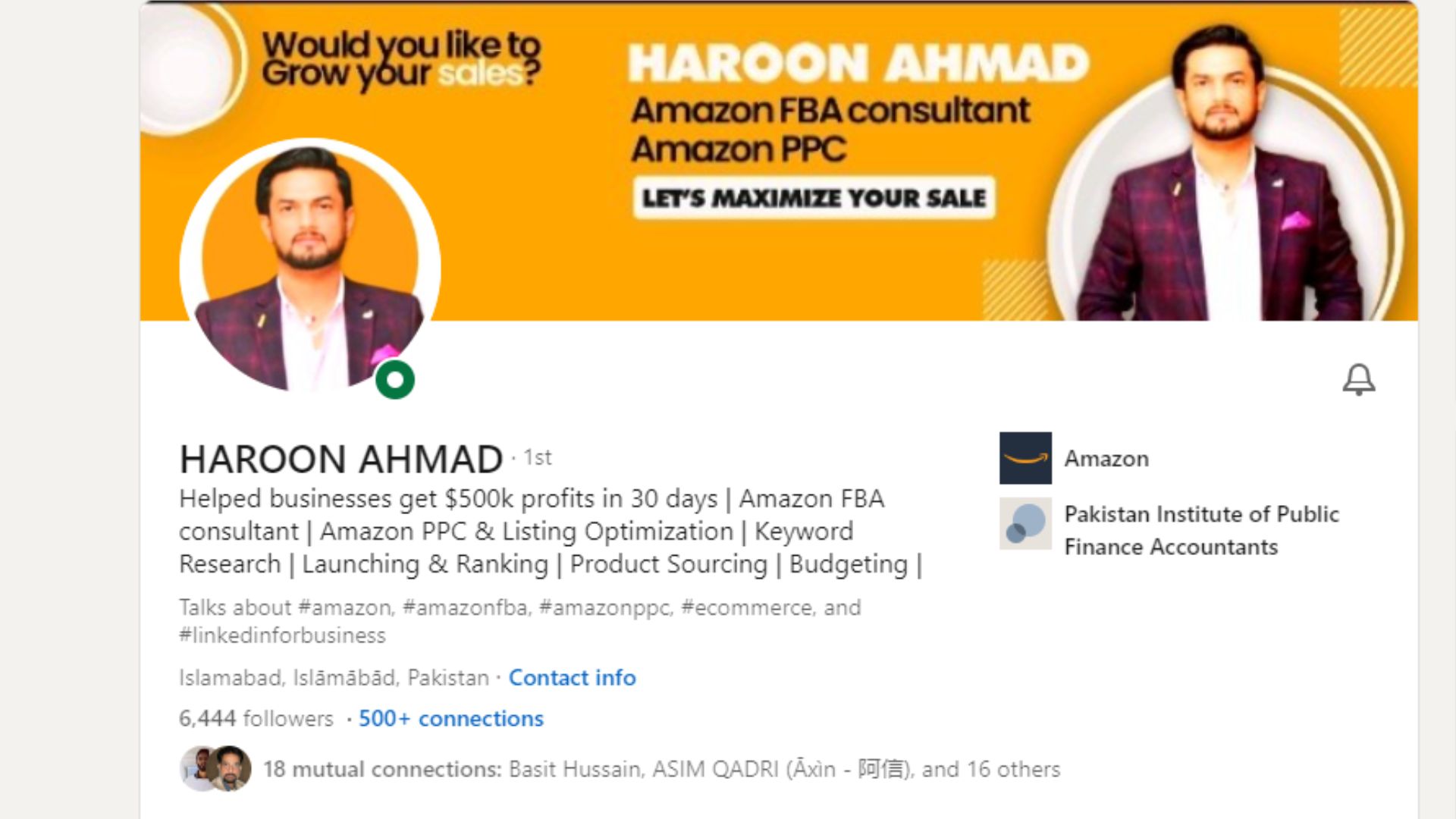 03
Showcasing Expertise
Content Creation

Value: $240

Crack the art of developing viral content in no time.

Learn to write engaging content, build meaningful relationships, and find commercial opportunities

04
Start Winning
Strategic Planning

Value: $370

Learn how to develop effective strategy to setup your LinkedIn game with actionable steps and tangible results.

Learn framework to build meaningful relationship, and find commertial opportunties.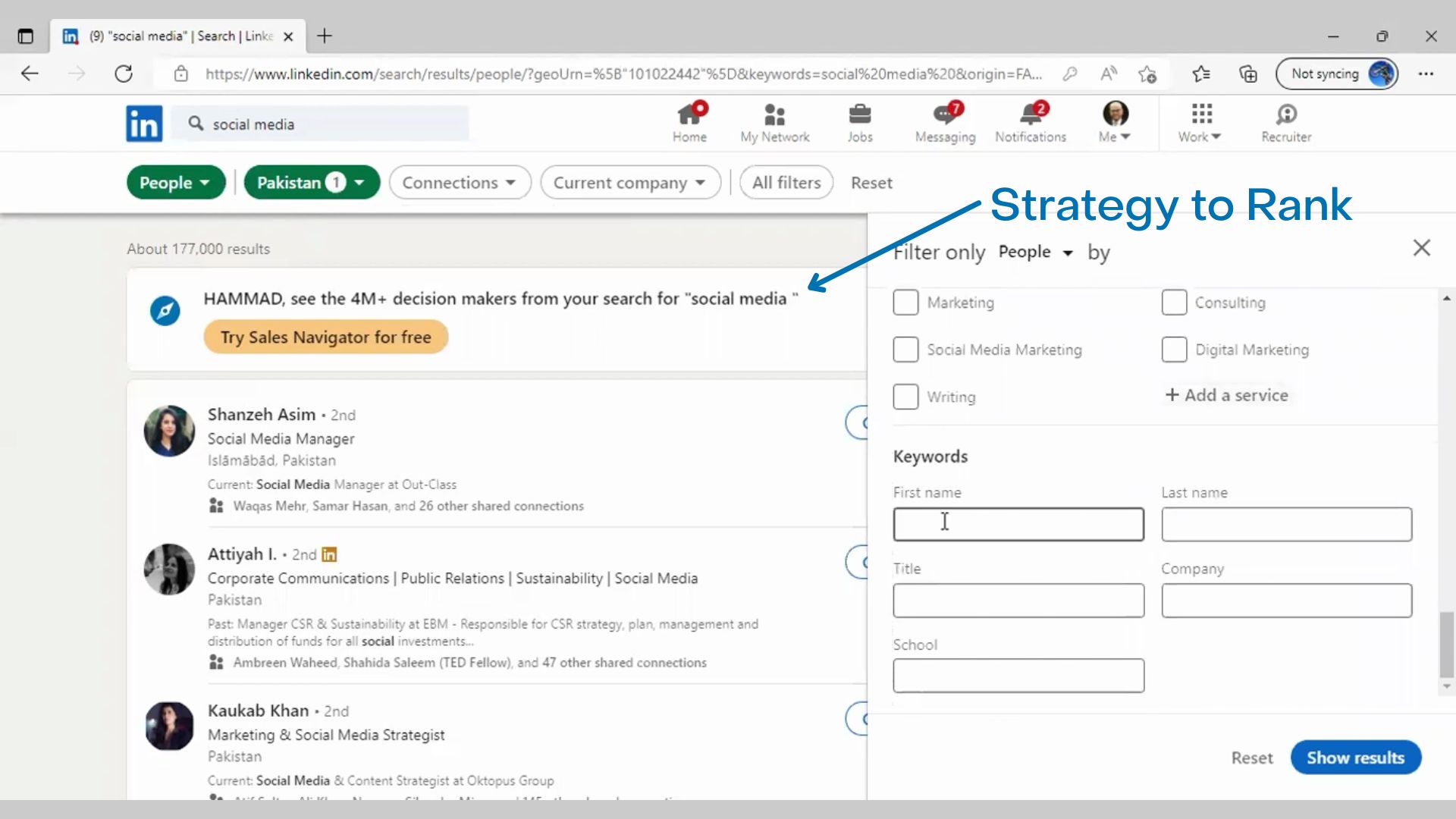 05
Building Meaningful conections
Targeted Networking

Value: $320

Learn to use LinkedIn networking tools effectively and find meaningful global connections.

Learn the art of targeted networking and build 1 on 1 relationships with C-Level professionals.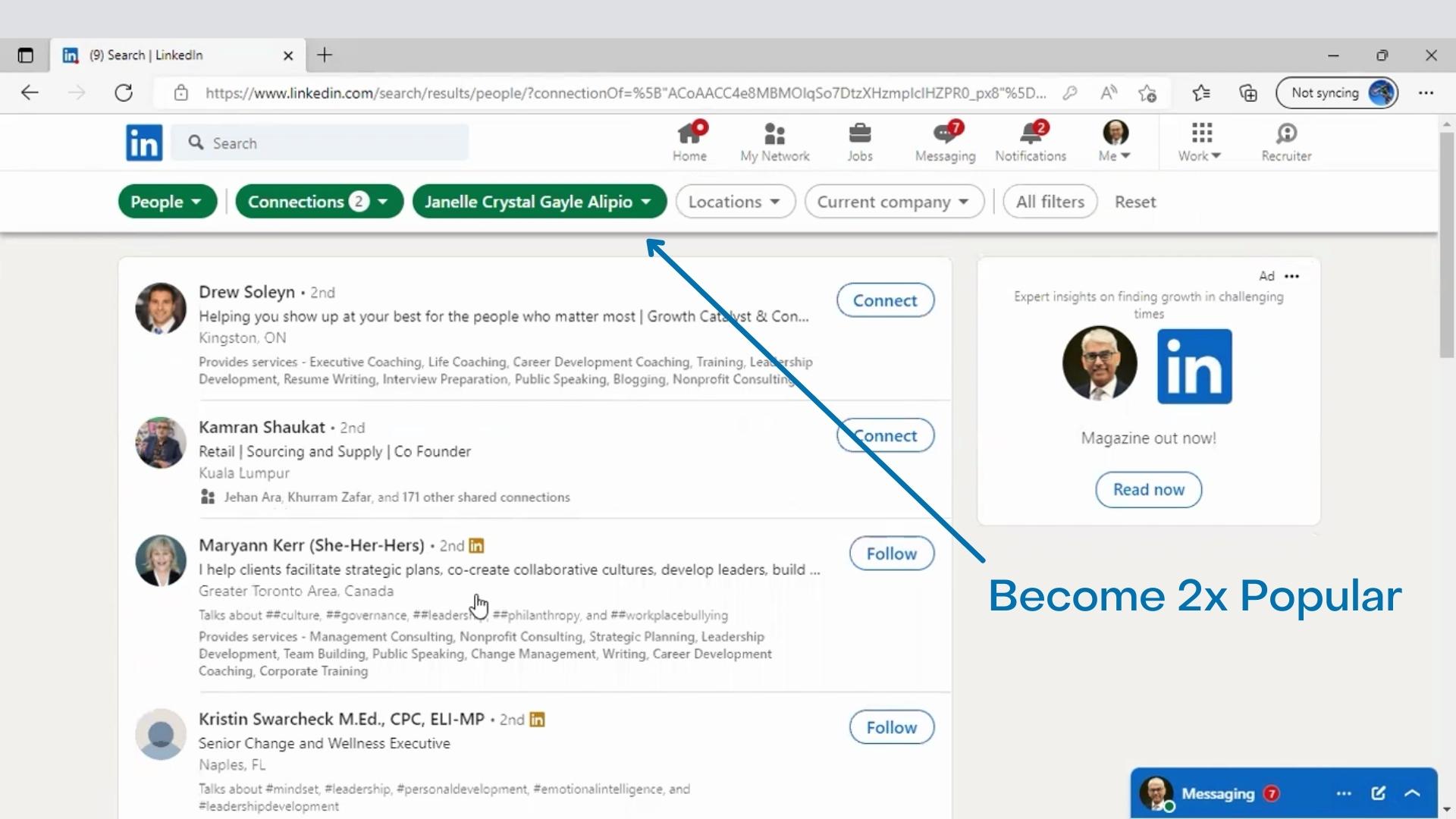 06
Getting Offers
Job Search

Value: $470

Discover a blueprint to gain maximum visibility in LinkedIn searches and stand out in recruiters' feeds.

Learn proven strategies to find hidden jobs and other work opportunities.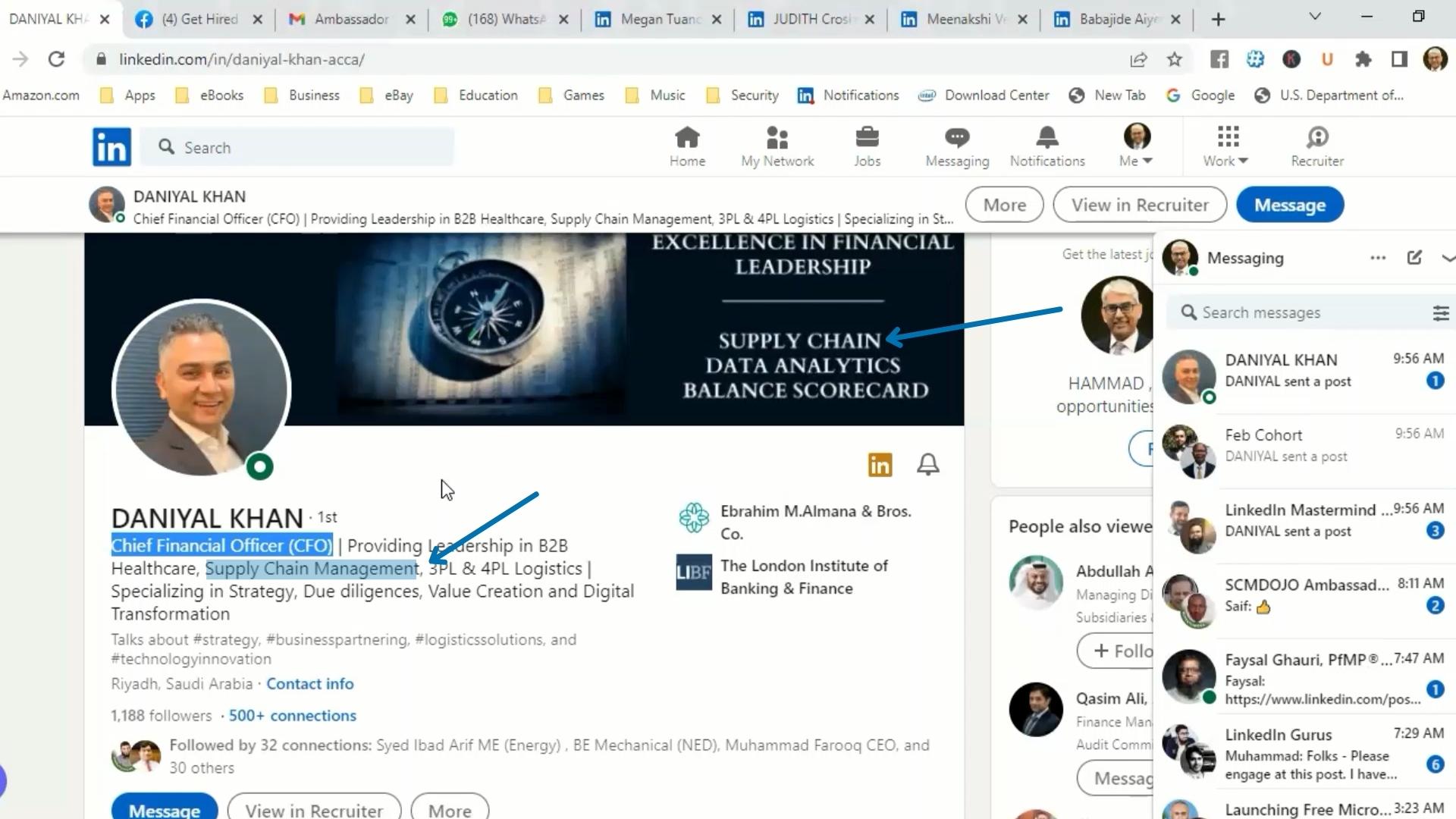 07
Getting Clients
Lead Generation Strategies For Freelancing Businesses

Value: $550

Prepare a framework for Targeting global clients.
and process to improve Client acquisition rate.
Crack the art of creating a Network for business development.
Discover a blueprint to Increase your global reach.
Learn how to find hidden business leads.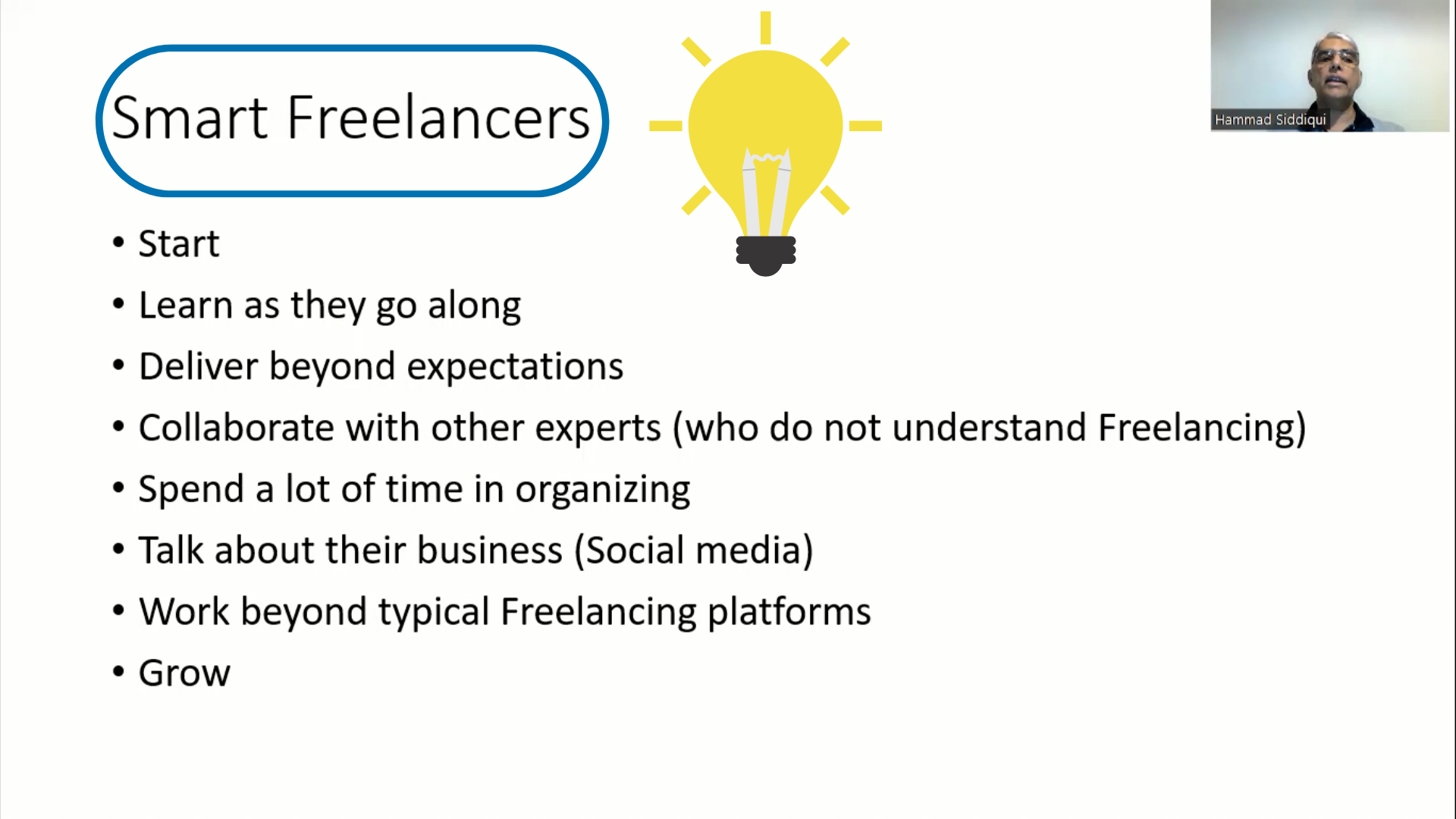 08
Building Business
Lead Generation Strategies for E-commerce Specialists
Value: $840

Discovery blueprint to Target global clients.
Learn to find lucrative Communities that drive growth.
Crack the art of creating a Network for future business development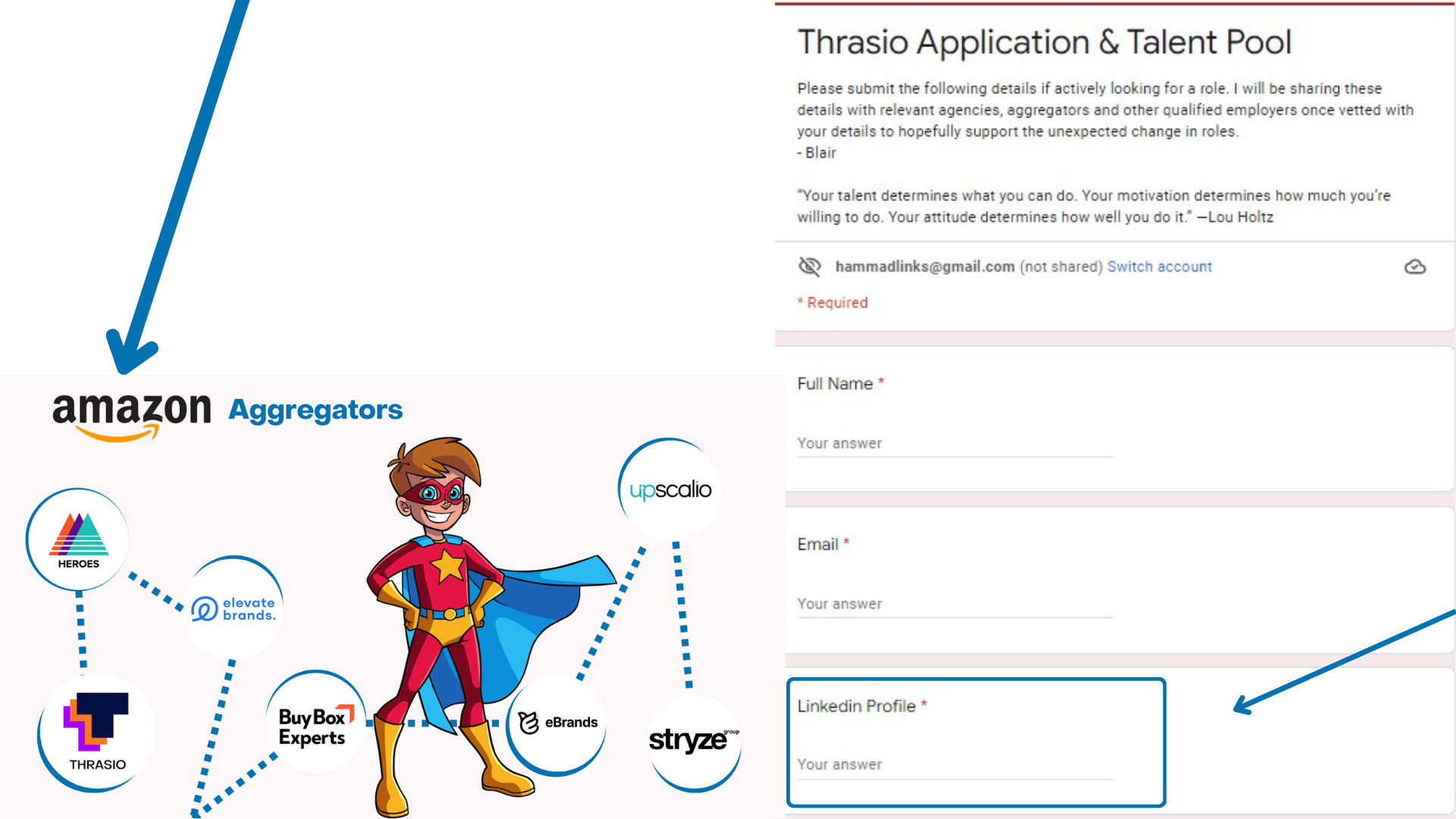 09
Getting High ROI leads
Sales Navigator

Value: $970

Crack A-Z of the most Advanced Lead Generation tool, Sales Navigator: from finding highly qualified, high ticket prospects to driving sales.

10
LinkedIn Elites Club | Gold Standard community
Get access to GURU

Value: $3000

Not Everyone can join LinkedIn Elites club, where you have exclusive access to me. Every month we will have live meetups where you can Ask Questions, know recent updates and get strategic mentorship from the GURU in live class (One session every month, First Sunday of month at 10 pm pst)
"Being a member of LinkedIn Elites Club, you can ask your questions in that Chat group & It guarantees that I will answer them in 24 hours as a written response or a video.
My International consultancy rate is $250 per hour, so the value of this over the months to come is huge." - Hammad Siddiqui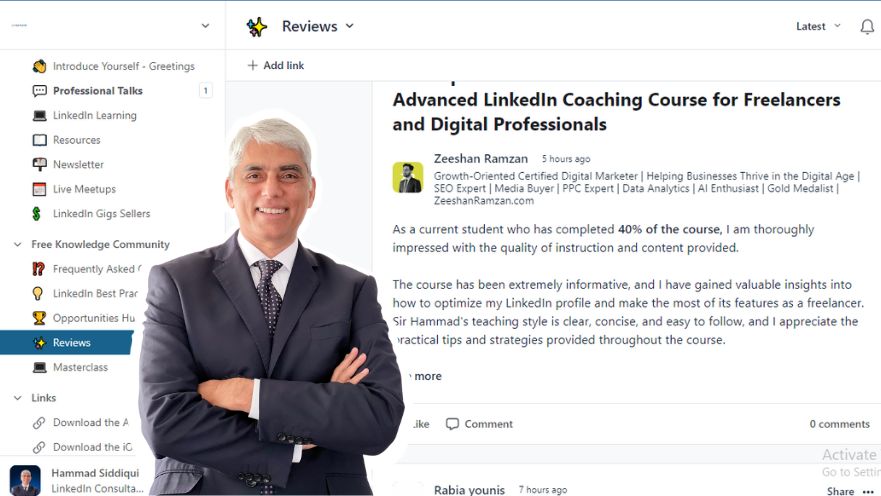 Knowledge + 1 on 1 Mentorship = Desired Results
"Nothing will help ensure your success with LinkedIn more than 1-on-1 help from a Globally Certified expert. With this special feature, you get to benefit from all his experience, alongside educating yourself fully with the course material."

Here is complete list of video lessons covered

By the way Hammad shb also FEATURED IN: